Posted on
By Ashley Wheeler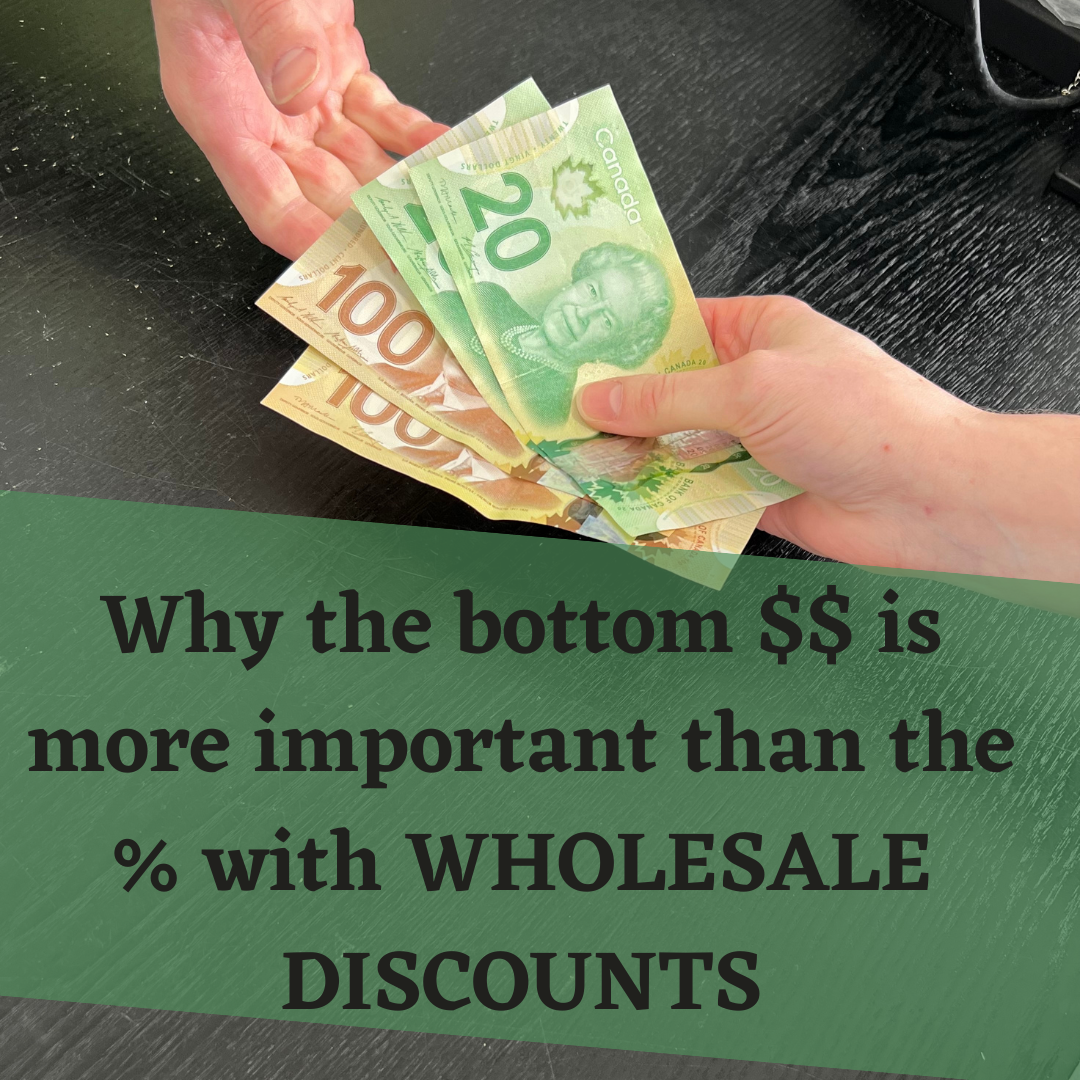 You are doing everything you can to grow your crystal business. You have wholesale accounts set up at other stores, and then you apply to our wholesale program. You get approved, but notice our discount may be lower than your discount at other stores. Read this blog to learn WHY, and how it may not be as important as you think.
We get this comment alot:
"But my discount is 40% with _______" or "But ______ has offered me 50%, why are you so low?"
Did you know that we have done an extensive about of research before launching our wholesale program? Did you know that the % we have offered you may not be as important as you first originally thought?
We tell each and every one of our customers that you will always 1) get the best pricing we can physically offer, and 2) you will always get the best quality we can get our hands on. Put those 2 things together, and you are already setting yourself up for success.
With our pricing being the lowest we can offer, it's more than fair pricing for the items you are receiving, especially when you compare this to other stores that are offering the same products. Other stores are offering their products for much higher retail pricing, so the higher discount doesn't mean you are actually getting a better deal.
Take our agate geode flats as an example (currently sold out, but coming back in stock soon) https://www.therawrockshop.ca/agate-geode-halfs-1-box.html
Our current price is $89.00 CAD -- and our wholesale price is $62.30 CAD. We have seen other wholesale stores sell this exact product for $200 CAD, and $100 CAD with your wholesale discount. In this instance, your wholesale discount is still HIGHER than my retail price! You could buy one and a half of our flats for the same price of one flat of the agate geode halves at the other store. 
The same comparison can be done with our bulk tumble(s) and bulk rough (raw) products. We sell our products in 500gr packages. Other companies typically sell is 1lb packages (453gr). If both our packages + the other companies packages are priced at the same, at first glance you would think the 50% off discount would be the better deal. What you do have to keep in mind is that our packages are a minimum of 47gr or more of products (and usually even more because we will fill your bulk packages to usually an average of 510-515gr). With keeping in mind that our packages have more stones, we have the better deal because you are getting more products to increase your business' profits.
"But if I buy at your discount, I can't double my profits" -- well maybe not for some things, but for others absolutely you can! Some of our top wholesale clients are doubling or more, and are very successful! The chances of our retail clientele having too much overlap is very small. Some of our other top successful clientele will simply charge our retail price of the item they purchased and are making a very quick and easy 30% that they can automatically re-invest into their business. It's all about perspective, and what you are willing, or unwilling, to do. For some larger products, the quick turnaround will do your business better than holding onto it for a larger amount. PS - for most of these items, you are making more than triple the PURE PROFIT than what our company makes. 
We promise to you all that we will always do our best and be our best. We want your small business to succeed, and that might not be true of the other wholesale businesses that are out there. Feel free to come into our store, pick our brains, and talk strategy. We will help you figure out how your business can grow and what we can do to help that success. We are on your team, so let us help you grow your business.